June 2023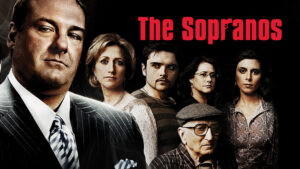 We are delighted to announce the completion of the Steve Shill Filming Masterclass series! This vastly experienced, Emmy-winning director of The Sopranos, The Wire, The West Wing & Dexter amongst many others, wrote scenes for and directed our entire over 16 and adult roster of actors. It was an incredible experience for them to work so intimately and creatively with this superb director of so many HBO epics. There will be a red carpet screening of all the work in the Autumn. A huge thank you from us all at Actor Tribe to Steve Shill.
June 2022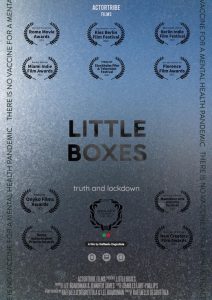 After continuing all classes during lockdown, Actor Tribe made its first foray into making feature films. 'LITTLE BOXES' has made quite a splash on its first week on the worldwide film festival circuit!
We have WON –
*BEST COVID 19 FILM* @ the
MIAMI INDIE FILM AWARDS
*BEST INDIE FEATURE FILM* @ the
ROME MOVIE AWARDS
*SEMI FINALIST*
FLICKERS RHODE ISLAND INTERNATIONAL FILM FESTIVAL (OSCAR & BAFTA qualifying festival)
*HONOURABLE MENTION* @ the
FLORENCE FILM AWARDS
We are also currently FINALISTS in the
STOCKHOLM FILM& TELEVISION AWARDS &
ONYKO FILM AWARDS, ESTONIA.
We've been OFFICIALLY SELECTED at both
ROME INDEPENDENT PRISMA AWARDS &
NEW CREATORS FILM AWARDS where we were nominated in Best Narrative Feature and Best Producer categories.
We have a great debt of gratitude to our brilliant director Raffaello Degruttola, who nurtured our actors in what was a first professional film for many of them. Congratulations to our actors!
The film festival circuit is a year-long process and we have many more results to come. The fact that we've made such an impact in just one week of putting LITTLE BOXES out into the world of festivals is beyond what we could have hoped for. We're so grateful to these film festivals for our awards and selection.
We remain committed to bringing our actors the very best professional experiences.
We made this film in accordance with and inspired by the Dogme 95 Manifesto as set out by Lars Von Trier and Thomas Vinterberg, using what we had at our disposal under the most restrictive lockdown period in modern history. We proved that creativity will always find a way.
March 2018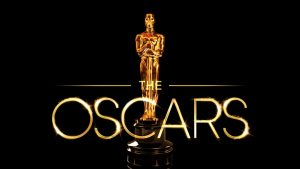 MASSIVE CONGRATULATIONS to OSCAR WINNING film THE SILENT CHILD starring our very own Actor Tribe students Annie and Sam.
Actor Tribe are so happy for director Chris Overton and writer/ producer Rachel Shenton and all the team. We introduced Annie and Sam to these brilliant people just over a year ago and it's led them all the way to Oscar glory in their first professional job. We're so proud of you both.
Feb 2018 – Congratulations to Shannon at our Stockport academy on completion of her role in the film 'Ballerino'. A superb young actress making waves in the industry.
January 2018 – Huge congratulations on the Best Live Action Short Film OSCAR nomination for 'The Silent Child' starring our very own Annie and Sam!
June 2017 – CONGRATULATIONS to our Act Five student Lucy Polgar on being offered a series regular role the huge new BBC1 drama series by Debbie Horsfield, AGE BEFORE BEAUTY that we submitted her for. It's been a big month for Lucy as we introduced her to top London agency The Artists Partnership who promptly took her on as a client. We're so proud of you Lucy!
June 2017 – Our students auditioned for the major new Netflix series by Harlan Coben.
May 2017 – CONGRATULATIONS to our Act Four student Isabella Pinto for getting her first professional TV job on CBBC's brilliant CREEPED OUT series that we submitted her for.
Nov 2016 – CONGRATULATIONS to our actor's Sam and Annie on being cast in the new film "The Silent Child". We're so proud of you. Well done to ALL our students who auditioned and made such a brilliant impression on the filmmakers.
Sept 2016 – New Actor Tribe Stockport opened! To enrol, click 'Registration Form' on this website.
May 2016 – casting director Emma Stafford auditioned our students for hit BBC TV series, The 4 O'clock Club.
Jan 2016 – casting director Kahleen Crawford auditioned our students for Hollywood film "Una" starring Rooney Mara.
July 2015 – BAFTA winning actor, writer and comedian Peter Kay joined us for a masterclass and gave a unique insight into his process.
July 2015 – Justine Hodgkinson, agent at one of the biggest actor's agency in the world The Artist's Partnership, came in to assess our actors in a showcase of prepared scenes.
June 2015 – Actor Graeme Hawley (Coronation Street's John Stape) came in to work with our students.
Mar 2015 – BIFA nominated film director and actor Raffaello Degruttola came in to shoot our adults on location.
Mar 2014 – Our good pal, Hollywood movie star and Actor Tribe patron Alfred Molina talks of his delight at our tribe's ethos and his pride in being a founding inspiration of our academy. He coined the phrase 'Actor Tribe' many years ago to Lee – thanks Fred!
Mar 2014 – Acclaimed director Paul Norton Walker's (Shameless, Scott & Bailey, Trollied, Cape Wrath) TV scene's workshop with students this month. Valuable lessons learnt from a top TV director. Many thanks to Paul.
Feb 2014 – Congratulations to our actor Karl Camilleri for bagging his first feature film role through Actor Tribe in the new movie, The Violators.
Well done Karl!
Jan 2014 – Writer and creator of Sky One's Trollied, Anne-Marie O'Connor spent time with our students giving a script-writing and character creation workshop. A privilege to have such a talented writer come along to Actor Tribe.
Jan 2014 – Our Sally Lindsay Q&A and workshop went down brilliantly with our students. Thank you Sally!
Dec 2013 – Huge thanks to patron & star of ITV1's 'Scott & Bailey' Suranne Jones, for coming in and working with our students on their monologues.
Sept 2013 – Our patron Suranne Jones' Q&A kicks of the term beautifully.